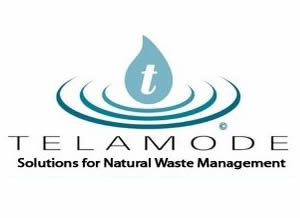 Mcrae's Septic is a distributor of Telamode products for British Columbia. Telamode is based in Canada, and they offer a range of high-quality products for home septic systems and waste management. Telamode prides themselves on creating products that are environmentally friendly and that are safe alternatives to toxic chemicals. Below is a list of the Telamode residential and recreational septic and waste  products that are available:
RC-4 Septic Tank & Drainfield Digester
RC-4 breaks down septic buildups and sludge with natural ingredients containing various types of enzymes and bacteria. It is recommended for use in backed up drainfields, or for high use areas such as any regularly used facility. The product is simple and safe to use. RC-4 doesn't corrode pipes either, and only requires flushing the recommended amount down a toilet once a month.
Tela-BLAST
Tela-BLAST is for use in campgrounds, RVs, boats, and portable toilets. The solution is made up of a blend of three types of bacteria that excel in dispelling odors and breaking down waste. Tela-BLAST offers a safe alternative to strong chemicals like formaldehyde and other toxic solutions. It also comes with all natural, bio-degradable scents for an immediate clean smell.
Septa-Flush – RV Holding Tank Cleaner Deodorizer, Digester
Septa-Flush is used for odor elimination and organic waste digestion. It is made of specifically formulated enzymes and bacteria, and won't damage tanks made of non-organic material such as plastic or metal. Septa-Flush is great for RVs, boats, and campgrounds, and allows you to dispose of waste without any hassle at dumping stations.
Septi-Zone – Septic Tank Cleaner
Septi-Zone is an environmentally certified cleaner for use in preventing septic tank problems. It consists of natural enzymes and bacteria to digest waste and promote healthy bacteria cultures that are good for the health of your septic system. Septi-Zone won't corrode pipes or tanks, and is safe for use by humans and for use around animals.
Tela-Chem – Liquid Drainline Cleaner
Tela-Chem is the perfect product for unclogging drain lines and breaking down organic waste. It's recommended for use everywhere from the home, to campgrounds, and even for industrial purposes. Tela-Chem can also significantly decrease or eliminate odors, and helps to stabilize system pH while also reducing the possibility of corrosion.
Tela-Clean – Multi Purpose Cleaner and Odor Eliminator
Tela-Clean is a multi purpose cleaner that cuts through any kind of build-up or dirt. The solution is made of a bacteria that produces a powerful enzyme to remove hard water mineral build-up, mildew, soap scum, small amounts of rust, grime, and even uric acid in toilets or urinals. Using Tela-Clean is simple – just apply the solution and let it sit for between 10 and 15 minutes, and then wipe away with a rag or brush. Tela-Clean is safe for use around humans and animals and is good for the environment too!
Tela-MS7 – Dry Concentrate Bioactive Formulation Waste Degrader
Tela-MS7 improves waste digestion for home, municipal, and small-scale industrial applications. This solution contains various bacteria strains that work well with chemicals that are typically present in wastewater. These bacteria break down non-biodegradable materials and compounds such as oil, detergents, hydrocarbons, and more. It improves septic tank performance and can be used for many other applications in relation to wastewater treatment.
Cottage Septic Kit
Cottage Septic Kit comes with two different products: toilet bowl deodorizer and septic additive. The kit is specifically for home or residential use and is entirely natural and safe for the environment. The products aren't corrosive and won't cause any damage to pipes or waste removal systems.
tela-FRESH – Liquid Odor Controller & Deep Cleaner
tela-FRESH is a specially designed formula that completely eliminates odors and doesn't just cover them up. It can be used within a household setting or even in an industrial setting. tela-FRESH contains microbes that bind to odor-causing particles and destroy them, leaving no trace of any strong smells.
Toilet Bowl Hangers
These toilet bowl hangers are environmentally friendly and utilize bacteria cultures to clean and freshen. The hangers are placed along the rim of the toilet within the path that water flows after the toilet has been flushed. These hangers also help to keep pipes clear by digesting blockages and waste.
Volume Discounts are Available
To place an order for your home or business or learn more about Telemode products just give Mcrae's septic tank service a call at 604-856-8344. Retail pricing for low quantity orders and additional septic product information is also available at telemode.com.
As a family owned business McRae's Septic has been serving families in Metro Vancouver and the Fraser Valley since 1951. We pride ourselves in providing knowledgeable and dependable services for residential and recreational septic systems. If you need a septic cleaning, inspection or just have a question on behavior of your septic system get in touch.
Social Share