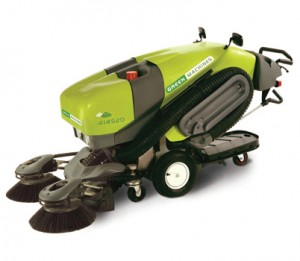 In Metro Vancouver, Langley and the Fraser Valley businesses spend considerable time and money cleaning and maintaining inside areas, particularly those that are used by the public. Outside areas may often be neglected. The outside areas play just an as important a role in creating a good impression as inside. Businesses on a regular schedule with McRae's power sweeping services of parking lots, underground garages, sidewalks and driveways maintain the appearance of their businesses to ensure a positive impression to customers inside and out.
Parking lots and underground garages
Pulling into a dingy, rubbish-strewn parking lot or garage does not make a customer feel welcome. Stepping out of a car into pools of oil, puddles of stagnant water, food debris or even broken glass can be messy and dangerous. By regularly power sweeping every area where cars will be parking, businesses can be confident that customers will feel safe and comfortable stepping out of their cars when they visit.
Sidewalks
A sidewalk that is covered in debris, fallen leaves and dirt is not only unsightly and off-putting to customers, it can be a lawsuit waiting to happen. Sidewalks can become slippery and unsafe, particularly in wet weather, and power sweeping will remove the algae, mildew and moss that builds up over time. It will also stop weeds and grass growing in the crevices between the paving stones and curbstones.
Driveways
Unsightly growths of moss, dirt and organic debris will spoil the appearance of driveways as well as making them slippery and unsafe. Power cleaning can transform even the dirtiest and most discoloured stone or brick and restore it to its original appearance, giving a welcoming and appealing look to everyone who visits a business.
Keeping indoor areas clean
Another, often overlooked, reason to power sweep outside areas is the fact that customers and employees who have to tread through dirty, messy outside areas will carry that mess inside the premises when they enter. This will mean more work and time spent keeping the interior of a business clean. By pro-actively cleaning up all outside areas, a business will help to keep the inside looking spotless.
The external areas of the building are the first things that a customer sees, so it is vital that they are well-maintained and clean in order to give a business 'curb appeal.' You only get one chance to make a first impression, so scheduling regular McRae's power sweeping will make sure that the first thing a customer sees is not dirty, overgrown, messy, or untidy parking lots, sidewalks and driveways but ones that have been thoroughly cleaned on a regular basis.
Call us at 604-856-8344 for your free quote! We service all Metro Vancouver and the Fraser Valley including: Burnaby, Richmond, Delta, Surrey, Langley, Coquitlam, Aldergrove, Abbotsford, Chilliwack, Mission, Squamish, and Whistler.
Social Share