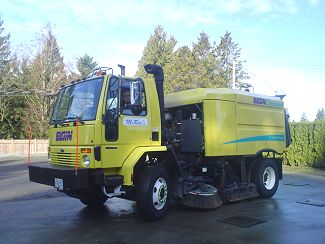 Why should you hire a power sweeping company committed to industry excellence and education? Maintain your parking area to keep things clean and increase your revenue. Well preserved, conserved and upheld parking areas, garages and sidewalks are fundamental in drawing attention to customers. Studies have shown that neatness and tidiness ranks as on of the top components in deciding where people shop. Many people reason outdoor cleanliness to be as paramount as interior cleanliness.
Storm water runoff is rapidly becoming a influence in our surroundings. Cleaning your parking area on a habitual basis can assist to reduce and eliminate pollutants in your storm water stream. Sand, dirt and debris are erosive. When debris and dirt is let to stay on pavement, it rapidly starts degrading the paving material. Restoration expenses far eclipse the standard spending of sweeping. Elimination of these debris can salvage your time and money long run.
It is next to impossible to keep, develop and enjoy the competitive edge if your shoppers see an untidy area. When your shopping space is clean to start with, shoppers are less inclined to throw trash out into your property they come to shop at. The respectability of the neighborhood and business community at large is a combination of the individual representation projected by each of the businesses inward and outward. Having a clean exterior shopping area projects the vision of success, and shoppers patronize clean and neat surroundings.
To maintain a positive first impression it all starts with clean parking area. Successful property managers have long identified that shoppers, visitors and occupants are making decisions the moment they step foot in your parking lot or garage. In today's challenging financial climate, upholding a clean parking facilities is no longer just a great thought, it is a demand. Tending for your property begins with parking lot sweeping.
McRae's Power Sweeping Services are committed to maintaining your property on a schedule that works for you. Whether you require monthly, quarterly, annual or a one time service, our fleet of sweepers get the job done including low clearance trucks for parkades.
Our service area extends from Whistler to Hope with all Metro Vancouver and the Fraser Valley in between. Give us a call for a Free Quote.
Social Share