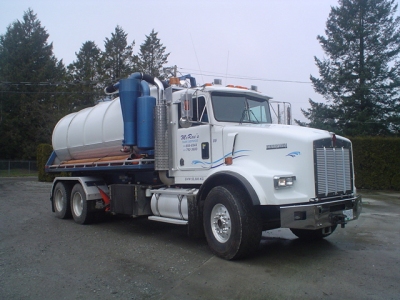 There are many reasons to carry out regular grease trap cleaning. From keeping the pipes clean to making sure efficiency is maintained at the highest level, grease trap cleaning equals out to enhanced profit levels. Whether it be a restaurant, a supermarket, car wash or a factory, there are 5 tips for effective grease trap cleaning to keep in mind to make sure the cleaning is completed in the safest way possible.
Even though some think grease trap cleaning need only take place twice a year, in  actuality, it needs to take place at least once every 90 days. In doing this, a business entity will reap many benefits, including a minimization of foul odors. Cleaning the trap every 90 days also helps to ensure the job gets done more thoroughly because there will be less build in between cleanings than there would be if the trap was cleaned only twice a year.
By contacting a professional grease trap cleaning services provider, like McRae's, to perform the cleanings they will be able to properly dispose of the waste saving you time and money.
Train your employees to follow daily best practices that extends the life of your grease trap system. This includes using less water and using as many natural cleaning products as possible.
Not only does routine service help maintain odors but installing a rubber or silicone gasket around the drain to create a seal will also aid in this. Do not use any liquid sealant unless instructed to do so by a grease trap professional.
Make sure to keep the paper work  for your records. It's important to keep track of your grease trap services because it will be helpful to you in making sure your trap is getting serviced at the correct frequency. Also the for Health regulations this paper work will help provide you that proof to the board of health.
Contact us to Get a Quote for Grease Trap Cleaning Services. We can put you on a schedule to ensure to utmost efficiency and cleanliness in your establishment.
Social Share