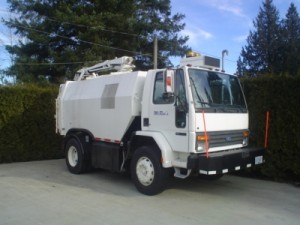 Winter is finally over and it has left behind its yearly mark with road, lot and driveway debris. Give McRae's a call to arrange spring cleaning with our fleet of street, sidewalk, driveway and parking lot power sweeping equipment to remove winter's sand and salt, wind fall, dirt and debris.
Spring Clean Up and Heavy Duty Sweeping
Sand, gravel, silt, salt and traction sand often accumulate in our region after a winter of reduced sweeping, and require rugged sweepers that are strong enough for the task. This material is often very heavy and compacted and requires a powerful broom and conveyance action to dig out and remove it from the surface.
Suitable Sweepers
Included in our fleet are large powerful traditional street sweepers and also versatile sweepers allowing us to clean congested sidewalks, parking lots, driveways, industrial or residential complex roads or tight areas. Our service is available 24/7 so we can schedule your cleaning at a time most convenient for your customers and staff.
Read all about our power sweeping services here.
With negotiable rates and complete maintenance packages available upon request, what are you waiting for? We service all Metro Vancouver, North Shore, Sea to Sky, Surrey, Delta, Langley, Coquitlam, Abbotsford and the Fraser Valley. Get your spring power sweeping scheduled today!
Social Share