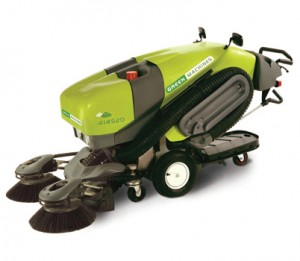 McRae's is proud to present it's new Green Machines 414RS.
The Green Machines is a versatile sweeper allowing us to clean congested sidewalks, parking lots, road or downtown areas beyond the reach of our larger more traditional street sweepers.
Extremely quiet and virtually dust-free, the Green Machines 414 is safe, maneuverable and people friendly.
Give us a call for more info on the newest addition to our fleet.
Social Share