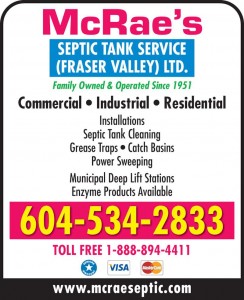 Dirty drains can be highly disruptive to residential plumbing systems. They can lead to all sorts of unnecessary headaches. If you have any kind of drain obstruction on your property, reliable and prompt professional plumbing assistance is essential. It's important to seek professional service as soon as possible. Waiting around can often exacerbate things. The sooner you seek in-depth drain cleaning assistance, the better.
Be attentive to any and all potential signs of drain obstruction. Drains that move in oddly slow manners frequently indicate a problem. If your drains are unusually sluggish, that could mean that you have a significant blockage on your hands. Grease and mineral accumulation frequently cause oddly slow draining. There are other common signs that frequently denote drain obstruction problems as well. These signs include:
basement H20 backups,
awful smells,
regular clogs and
numerous clogs all at the same time.
It doesn't matter if you notice horrible smells by your plumbing fixtures or if your shower drain clogs incessantly. Prompt professional attention from your team at McRae's Septic can do away with any and all of your draining headaches. It's critical to never brush off plumbing obstructions and clogs. If you dismiss these things, they could eventually lead to severe problems. Don't take that risk. Managing these problems can often cost people significant sums of money as well.
Your local company, McRae's Septic, specializes in electric drain cleaning service that can do away with clogs efficiently and effectively. If you suspect that you have a drain blockage problem, we can provide you with assistance that's both convenient and budget-friendly. Our team members specialize in all types of septic services for homes. We offer electric drain cleaning that's appropriate for bathtubs, toilets, laundry sinks and kitchen sinks. We have equipment and tools that can accommodate pipes that are as short as two inches in diameter. Our tools can accommodate pipes that are a maximum of a foot long in diameter as well. We provide customers with exhaustive video camera assessments that can help them locate any issues underground.
If you're looking for high-quality professional assistance with bathroom sinks, kitchen sinks, toilets, bathtubs and more, McRae's Septic can help you. We cater to residential septic customers in Metro Vancouver, the Fraser Valley, Langley, Delta, Surrey, Chilliwack, Abbotsford, and Mission.
Call us today for more details and to schedule an appointment.
Social Share